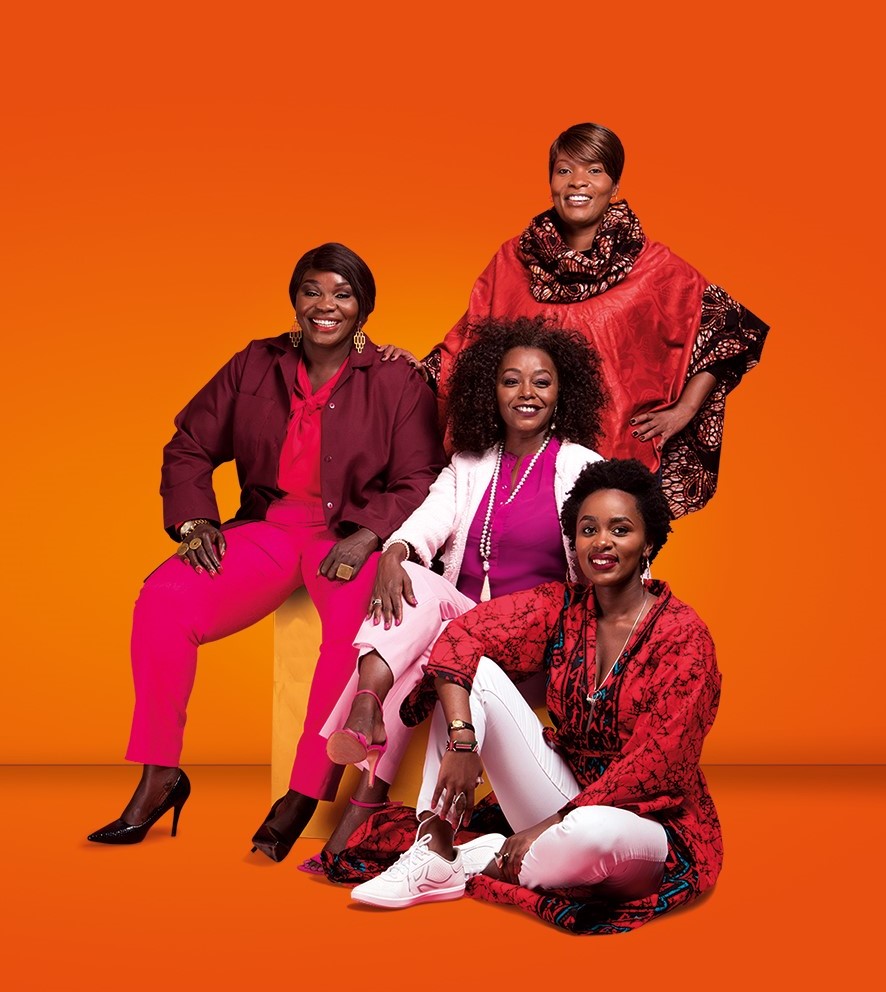 Absa Bank Kenya in collaboration with the German Federal Ministry for Economic Cooperation and Development (BMZ) and implemented by Deutsche Gesellschaft

für

Internationale

Zusammenarbeit

(GIZ) Employment and Skills for Development in Africa (E4D) Programme supported by

Yunus

Environment Hub (YEH) have launched a project dubbed

"SHE Stars- See Her Empowered" Program

to support 1500 women-owned Micro, Small and Medium Businesses impacted by the Covid-19 economic situation and increased climate risks, through blended finance and business development services capacity building.

 



As the central intervention, a five-month mentoring program will be offered to women entrepreneurs- Big Sisters. The

SHE

Mentoring

aims to support the entrepreneurs not only on their learning process throughout the SHE Academy,

but facilitate peer to peer learning amongst the SHE Stars,

provide

networking guidance and soft skills to women in business to overcome the challenges especially female entrepreneurs are facing. 

The mentorship program is intended to supplement the knowledge and skills acquired by the SHE Stars during the class sessions

.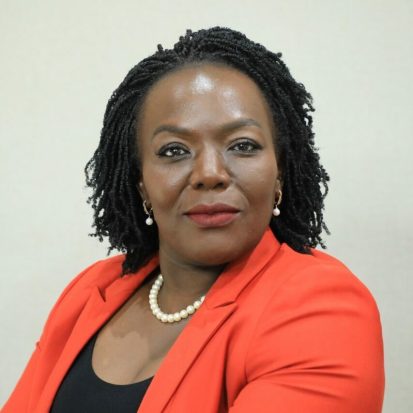 Mary Ngechu is the group managing director at Line Plast Group Companies, a company that provides packaging solutions, serving a wide range of clients including food and beverage, cosmetics, Agro Vet & pharmaceuticals in East Africa.  Mary is a thought leader and social entrepreneur who is passionate about skills development and creating decent jobs in the Kenyan manufacturing industry. She has been celebrated as UN in Kenya person of the year 2017 (runners-up), Ernst and Young East Africa Entrepreneur of the Year 2018 -Winning Woman (finalist), and Zuri Awards 2019 – Woman in Manufacturing. She also received the Diversity and Inclusion Eminent Leaders Award in 2019  
She is the Chairperson of Women in Manufacturing under the Kenya Association of Manufacturers and serves at the East African Business Council (EABC) as the SME ambassador. She also chairs the SME club at Kenya Private Sector Association (KEPSA). Mary's enterprises are signatories of The UN Women's Empowerment Principles (WEP), a set of principles for business offering guidance on how to empower women in the workplace, marketplace, and community.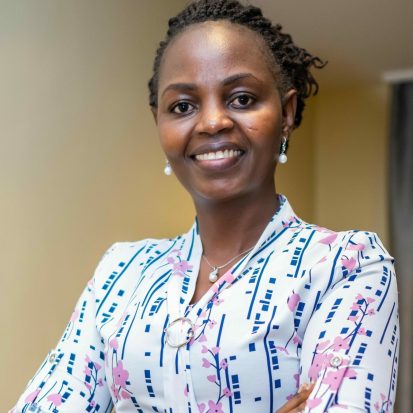 Doreen Ndanu is a highly enthusiastic and versatile Corporate Instructional Designer, Business Development Services provider, Founder and Facilitator with over ten years hand of hands-on experience directly contributing to organizational capacity building, enterprise development, creation of livelihoods in Africa. She is passionate about working with youth and women SME's 
She promotes corporate business and SMEs growth by designing training workshops, soft skills development, entrepreneurship, human-centered design, and inclusion. She has consulted for the Kenya Institute of Bankers (KIB) in developing enabling tools for their customer-centric and market-driven training programs. She has been a Consultant Facilitator for various institutions including the Young African Leaders Initiative (YALI), Kenyan Union of SACCOs (KUSCCO), and mentored Equity Bank SME clients among others. She is currently mentoring women in business under the See Her Empowered Program implemented by Absa Bank Kenya and Yunus Environment Hub. Doreen is a member of the International Association of Facilitators (IAF), and a Certified Trainer in Entrepreneurship, Human-Centered Design (HCD) & Microfinance. 
She holds a Certificate in Instructional Design for e-learning, Bachelor's degree in Education and is currently finalizing her master's Project in Curriculum Development from Kenyata University  
She is a firm believer of excellence, delivering value and creating memorable moments for every team she works with however heterogeneous the needs are.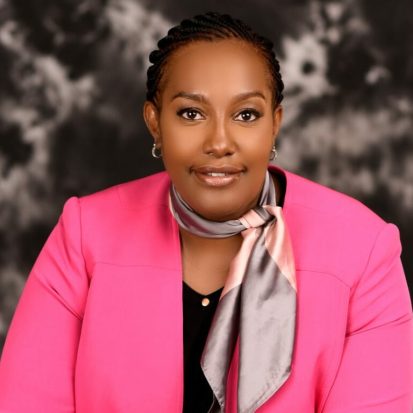 Caroline Gathii has twenty years of multi-sectoral and regional professional experience in governance, risk, financial management, and trade. She excels at creating systems and processes that bring order, efficiency, and profitability to organizations by helping them to manage risks. She has hands-on experience working with various sectors including manufacturing, education, health, hospitality, county governments, and development partners not for-profit amongst others. She has extensive skills in risk mapping, implementation support, monitoring and monitoring, and evaluation continuity plans, public financial management, governance, assessments, and training amongst others.  
She commenced her career at Price Waterhouse Coopers PwC, then moved to KPMG East Africa and then to the European Union. She is currently managing a boutique risk advisory company, First Idea Consulting (FIC) Limited.  
Caroline is a Non-Executive Board Member and the current Chair of the Risk and Compliance Committee at Faulu Micro-Finance Bank. Caroline serves in the Audit and Risk Committee as an External Expert at Africa Economic Research Consortium (AERC). Her role on the board is to provide expert advice in relation to enterprise management risks and internal control systems, accounting and grant management policies and practices, and internal and extern audit functions. She is a Board Member at the Wetlands International Board. She also serves as a committee member of the Business Continuity Institute (BCI) East Africa Chapter. 
Caroline holds a master's degree in Financial Management and a Degree in Bachelor of Science in Accounting. She has an International Diploma and Certification in Risk Management from the Institute of Risk Management (IRM) in the United Kingdom. She also holds a Higher Diploma in Human Resource Management and is a member of the Institute of Certified Public Accountants of Kenya (ICPAK).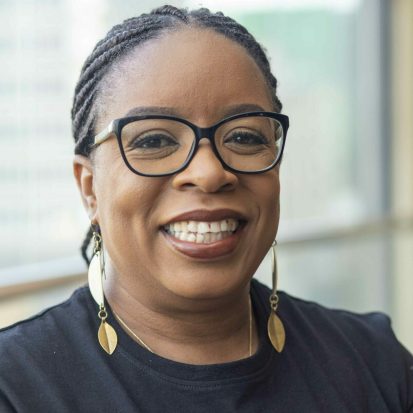 Patricia Okello is passionate about entrepreneurship and empowering women. She is a strong believer that women entrepreneurs will be in the frontline in changing Africa for the better. She is the Co-Author of – A Candid Handbook for Women doing Business in Kenya, primarily designed to encourage women to venture into entrepreneurship and leadership roles. 
She is the founder of Candid Conversations, a community of female entrepreneurs who believe in the principle of abundance. It is a space where knowledge is shared through candid conversations held through curated networking events. They hold a monthly mentorship and coaching session of 100 women covering a variety of topics including grit, finance, technology, branding and leadership. 
In March 2019, Patricia founded Kayana Creative, a female-owned business accelerator that is creating an enabling environment for women to move their businesses from ideation to launch and then to scale. Currently, Kayana has impacted up to 480 women-led SMEs, offering support such as market linkages, legal processing, formalization of processes, packaging, and branding. Patricia is also the founder of Willart Productions Limited, founded in 2000, primarily to offer professional design services for Kenyan-based organizations. The desire to be flexible, travel and explore creativity was the main driving force behind going into business, as it offered more freedom than a job would give her. Willart Productions has since grown from a small design shop to a business offering below-the-line advertising services as well as branding solutions for various organizations including NGOs such as Oxfam, Pathfinder International, Corporates such as Google, Oracle, Huawei. 
Patricia is the recipient of the Enterprising Women Award, 2014, in Florida, USA. In March 2021 she was awarded the Jacobs Well Women Impacting Differently award in recognition of the work she is doing with female entrepreneurs. 
In March 2022 she won the Diversity and Inclusion Gender Equality Award at the National Diversity and Inclusion Awards and Recognition.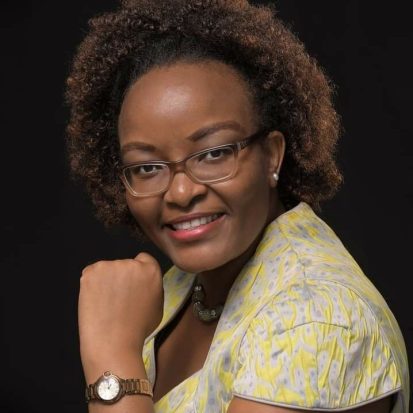 Grace Munjuri is the team lead at Brand Magnets Limited and host/secretariat for Business Mentorship and Governance Advisory Services (BUMEGAS). Grace possesses key capabilities and leadership skills that she has developed over the past 18 years working as a Senior Corporate Communications Executive in the public and private sectors. She carries a wealth of experience in Leadership and Governance, Corporate/Public Affairs, Communications Advocacy, Brand Positioning, Public Relations, Media Relations, Government Relations, Stakeholder Engagement, Government Protocol, Professional Conferencing, and Marketing. She has undertaken corporate profiling to position herself as a thought market leader in the various organizations she has dealt with. She has also worked on numerous communication strategies and overseen organizational strategic plans.  
Beyond her work life, Grace has served in various capacities including her current advisory roles as a Board Member and Vice Chair at World Vision Kenya, Director on the Board of the Communications Authority of Kenya and the Media Council of Kenya Board where together as a team successfully spearheaded the Digital Migration in Kenya amid great challenge and chaired the law-making process of the Media Act 2013. She also played a key role in the amendment of the Kenya Information and Communication Amendment Act 2013 which gave birth to the new Communications Authority of Kenya. These roles required a solid understanding of the media industry in Kenya, a good grasp of media law and ethics, a thorough understanding of the communications industry, good organizational, governance and relationship building skills. 
Her leadership and professional skills have been recognized by professional colleagues at the Public Relations Society of Kenya (PRSK) who elected her Vice Chair in 2012. She is also a member of the Association of Public Relations Practitioners of Africa.  
Her academic qualifications include a Master of Arts in Corporate Communications from Daystar University and honors Bachelor of Commerce degree in Marketing from Kenyatta University. She has also pursued numerous courses locally and overseas. Grace's passion for BUMEGAS is based on her business experience and the Board Room exposure she has been fortunate to gain over the years and is now happily and willingly transferring to the next crop of influential women business leaders.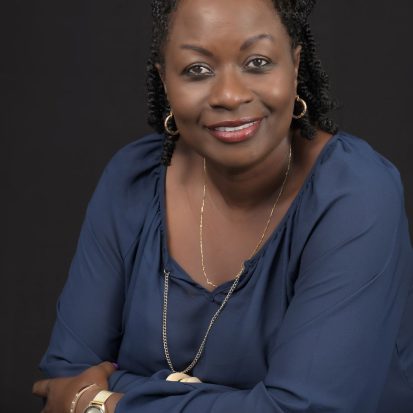 Founder and Principal Partner Afriwomen Connect and Entrepreneur. A fully accredited member of AU's Femwise (Network of African Women in Conflict Prevention and Mediation).  
Jackie is a positive change maker recognized by Ashoka EA, provider of opportunities and information, a seasoned banker and Certified Professional Coach (ICF), serial entrepreneur and Gender consultant with a strong financial knowledge in entrepreneurship with focus on the emerging Women and Youth Markets across Africa. She has been involved with identifying and establishing strategic partnerships between women entrepreneurs and various for profit and non-profit organizations.  
She is a Life Member of the Red Cross Society of Kenya and Kenya Paraplegic Organization. She is also a signatory to the UN Women's Empowerment Principles. Steering Committee Member of the Kenya National Action Plan (KNAP) UNSCR 1325 on Women in Peace and Security (WPS), Amani (Peace) Women Network (AWN). An active speaker and contributor to regional and global peace, gender, Climate Change, Education, Energy, Environment and Private Sector forums such as: High Level Women, Peace and Security forums by UN Women, Kenya Government, The British Council Social Enterprises initiative, Global Entrepreneurship Summit (GES), World Trade Organization (WTO), Africa Conference Social Enterprise annual events. 
Jackie has an MBA in Global Business Sustainability- Social Entrepreneurship, BSc Business Leadership Management (Public & Non-profit) and Diploma Social Work and social Development. Awards: 2019 Zuri Awards Winner- Community Impact& Innovation, top Female finalist in the Business Innovation Challenge 2017 by Entrepreneurs for Impact (E4Impact), and 2020 DIAR Awards– National Diversity & Inclusion Champion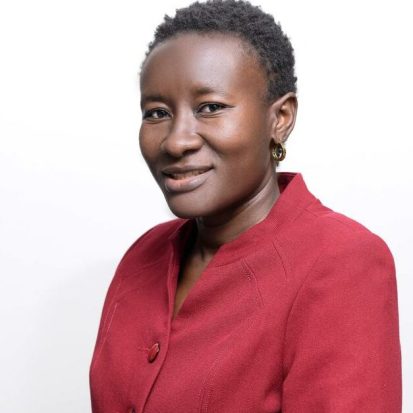 Edna Onyach is a business consultant, trainer, mentor, coach and team-building facilitator with proven competence in imparting simple and practicable skills and knowledge that supports people in achieving their personal and business goals. She is the co-founder of Live Your Dream Enterprises Ltd, ICT Gurus East Africa Limited, and Nguzo Consultants Ltd. For over 10 years, Edna has designed, developed, and facilitated business growth intervention skills for MSMEs, NGOs, Corporates, and Individuals that have resulted in cost reduction, profit maximization, market expansion, access to finance, productivity and staff loyalty. Leveraging on her 12 years with a multinational bank in supporting both high and low-volume clients, she provides key expertise in payments, trade solutions and deal structuring, global markets, business analysis & finance, customer experience, business advisory and Portfolio Management.  
Edna is a Certified International Labor Organization – Start and Improve Your Business (ILO-SIYB) Trainer. She is Accredited by Standard Bank of South Africa (SBSA) on Credit Skills Development and an Expert in e-Commerce Business Planning to Boost E-Commerce potential for SMEs by Pan African E-Commerce Initiative (PECI). She holds a Sales Excellence award from Stanbic Bank Kenya Ltd, a First Class Bachelor of Science degree, and an MBA in Strategic Management from the University of Nairobi. She aspires to build impactful leaders capable of running scalable and sustainable enterprises through need-based solutions.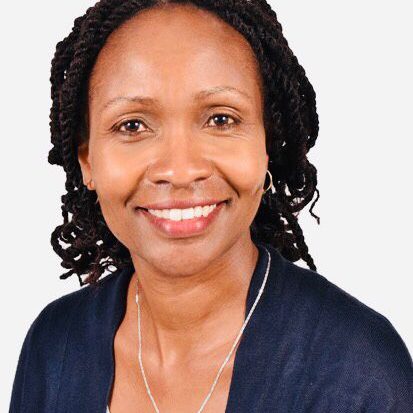 Catherine is an experienced Entrepreneurship trainer, coach and mentor having trained over eight hundred entrepreneurs in over ten years.
She also has over fifteen years' experience in running Design365; Below-theline advertising company and Elimconsult; a Business growth Consultancy firm.
She is a BA (Design), PGcert (Professional Business Mentor) and currently studying for her MSc (Entrepreneurship) as well as a certified Trainer with UNCTAD/EMPRETEC, ILO/SIYB, Practical Action/PMSD, TFO Canada/KCIC and ITC
SheTrades Commonwealth.
Learn more about the Big Sisters